Capital Christian School was founded in 2007 by the Concord, New Hampshire, Seventh-day Adventist Church.   
Our church family worked very hard to organize and make space in our church for the new one room school.  Many volunteers helped with renovating, cleaning, painting, and many other details.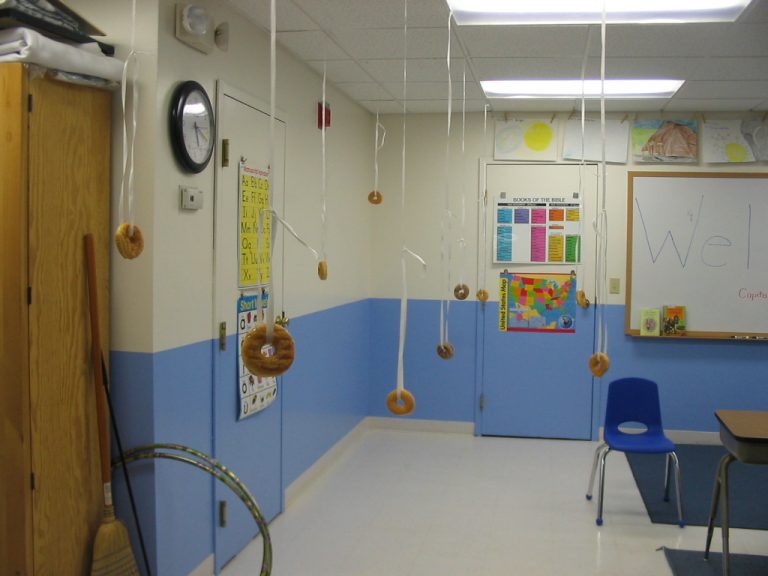 Yes, those are donuts hanging from ribbons! This was part of a church social that included activities in the new school room!
---
At the time, our church family also had several, very active, home schooling families. Mrs. Brace was happy to include the home schoolers in CCS activities and field trips.  This has continued to be a happy relationship ever since.  (Some of the home schooled children will appear in photos you will see on our website. )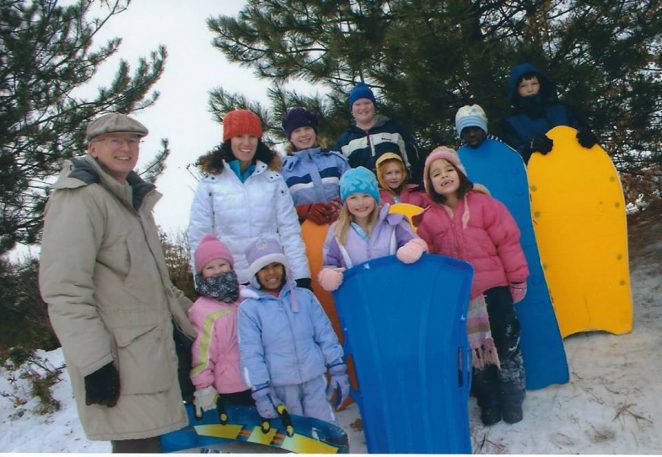 Sledding on the "slopes" behind the church.
---
In 2009, we welcomed our new teacher, Mrs. Katrina Schreiner.  Our little one-room school also filled up with more students! God had truly blessed our school!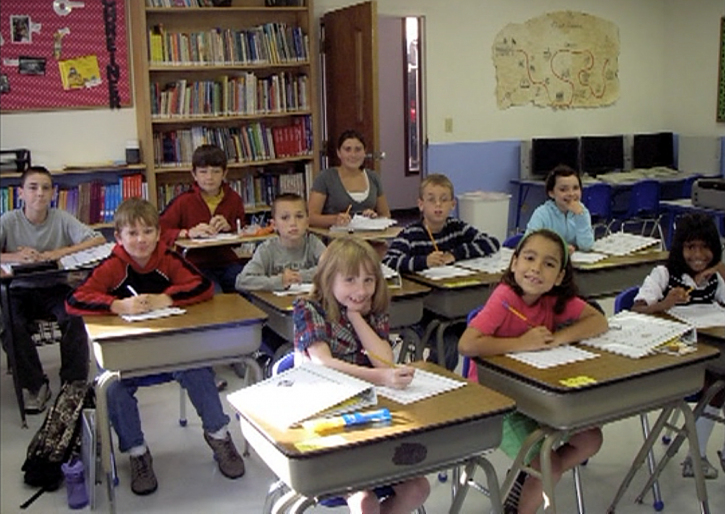 Stay Tuned! There is much more to come!